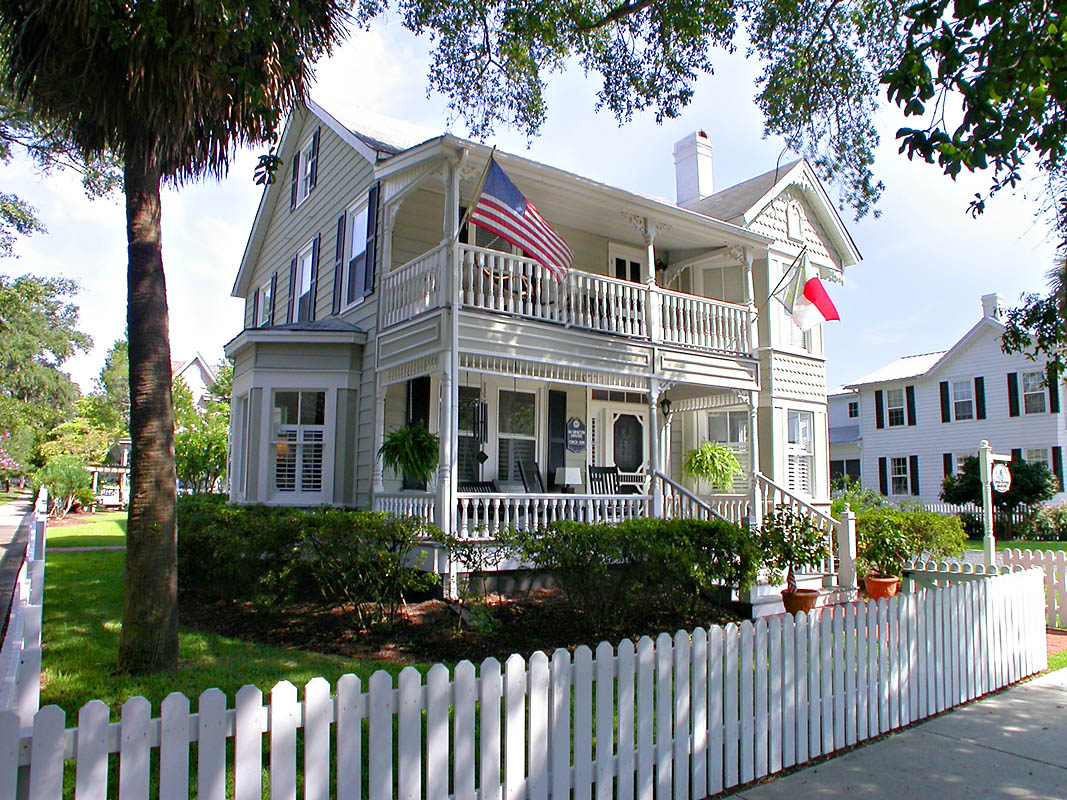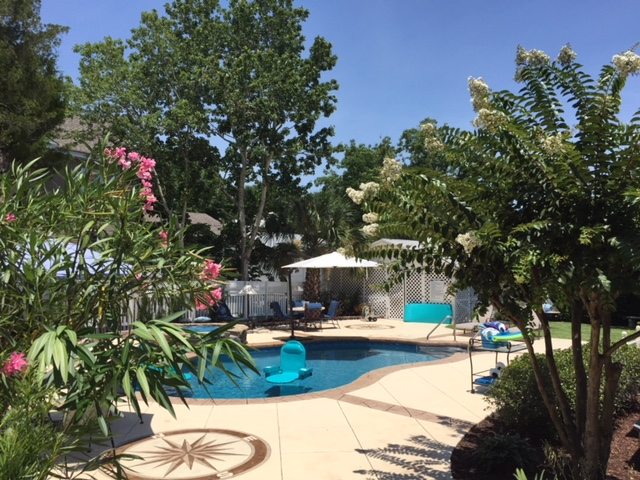 In the heart of Southport's charming historic district sits Captain Newton's Inn, one of the most beloved historic Bed and Breakfasts. Nestled beneath centuries-old oaks, this Southport bed-and-breakfast is a welcoming respite from everyday life.
Cozy guestrooms open to a delightful Southport styled living room and dining room where guests are mingling and enjoying our southern hospitality. You're invited to experience why Captain Newton's Inn is one of the most beloved inns in Southport. In addition to gracious hospitality, the Captain Newton's Inn offers historic and comfortable accommodations for overnight guests, along with breakfast! Three distinct and well-appointed rooms provide a choice of sizes and style. Amenities include wireless Internet, cable TV, outdoor pool, all with private bath. Walk one block to the Intracoastal waterway, across the street from the Indian Oak Tree (800 years old) park. There are many areas to swing, rock and just watch and listen.
Settled on one of the original one hundred lots laid out by the city founders, this home has been part of Southport since 1886. Built by Captain Walker Newton (a renowned river pilot of his time) and updated since, the history and the legacy that remain will remind you of a Victorian past and present day find. Set in the quaint, historic fishing community the Captain Newton's Inn makes its home among centuries old oaks, palm trees and harbor-side homes. The inn sits only one block from downtown Southport and all of the great places to eat and shop. Amenities include a daily breakfast, a wine and cheese reception, and a luxury bed.
Southport has lots to offer! The City of Southport, NC overlooks the Cape Fear River at its mouth to the Atlantic Ocean. The city has long been known for its delightful breezes and a relaxed way of life. The earliest French and Spanish explorers visited this area in 1524 and again in 1526. The first European vessel to be built in the New World was constructed on the banks of the lower Cape Fear River in 1526 to replace a ship that had been wrecked on Frying Pan Shoals. The explorers moved on looking for land to settle.
Originally incorporated in 1792 and named after Benjamin Smith, a Continental General, an original commissioner and trustee who later became Governor of North Carolina, Smithville changed its name to Southport in 1887. It has been both a fishing village and military town since it was established in 1792. The historic charm of Southport will captivate you as you walk under a canopy of 200+ year old live oak trees. Take a stroll through the town and enjoy our historical heritage. Ask one of our inn keepers for more information on where to eat, shop, or go sightseeing.